Adidas: Robin
more products by Adidas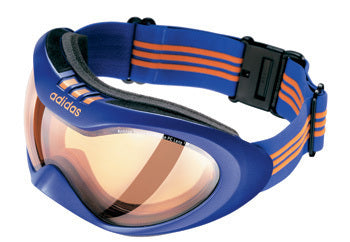 Features wide peripheral vision and enhanced downward sight through the spherical anti-fog Vision AdvantageT PC lens. Comfort is provided through full face soft foam padding. Functionality, distinct angles, and contours define the Robin.
The decentered Vision Advantage PC Lens enables the adidas Robin to utilize extremely curved lenses while maintaining distortion free vision.
The ventilation system technology in its design keeps the optimum amount of air passing through the goggles, but not so much that it's intrusive to the eyes.
Additional features include a Quick-Change Lens System, and anti-fog coated lens.